Around the world
in half a day
Students of Classes 7 and 8 of Shriram Matriculation School, Thiruneermalai, took a breezy trip around different continents in half a day on July 4, 2016, thanks to a young visitor to the school, Advay Sriram. Advay who will go to University in Toronto, Canada later this year, was recently on a holiday to India from New York, USA, where he lives. Spending a day of his holiday at the Thiruneermalai school, Advay conducted four sessions on famous places and monuments of the world for four batches of students. In each session, which was of 40 minutes' duration, Advay showed photos of monuments and places that he had visited and talked about them. From the Botanical Gardens in New York, he took his young audience on a fascinating journey through the ancient sandstone city of Fes in Morocco, the Cathedral of Bruges in Belgium, the Leaning Tower of Pisa and ending in the Buddhist temples of Angkor Wat in Cambodia. The students listened with great interest, and showered their obliging guest with a hundred questions.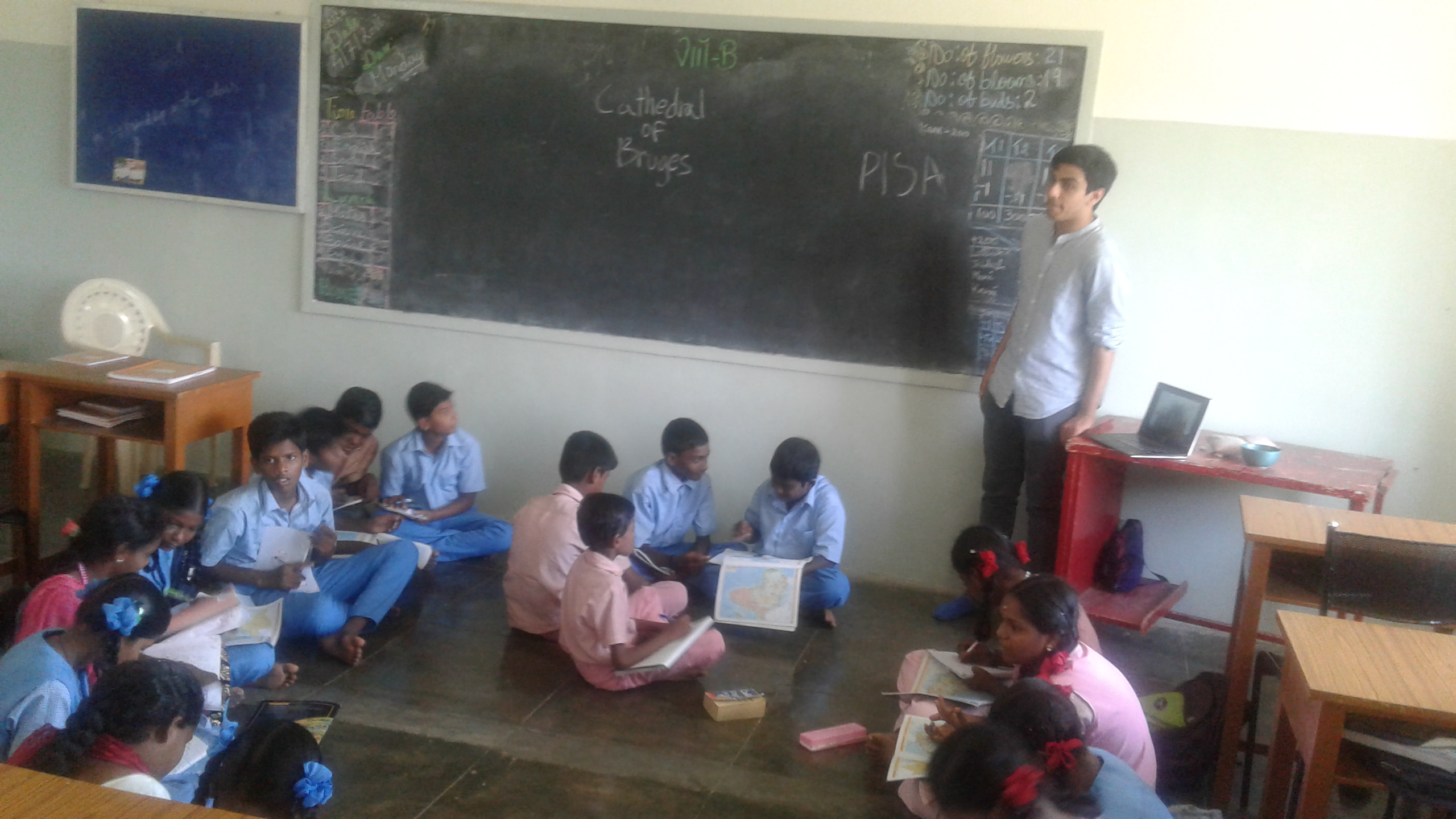 Advay explains places he has visited.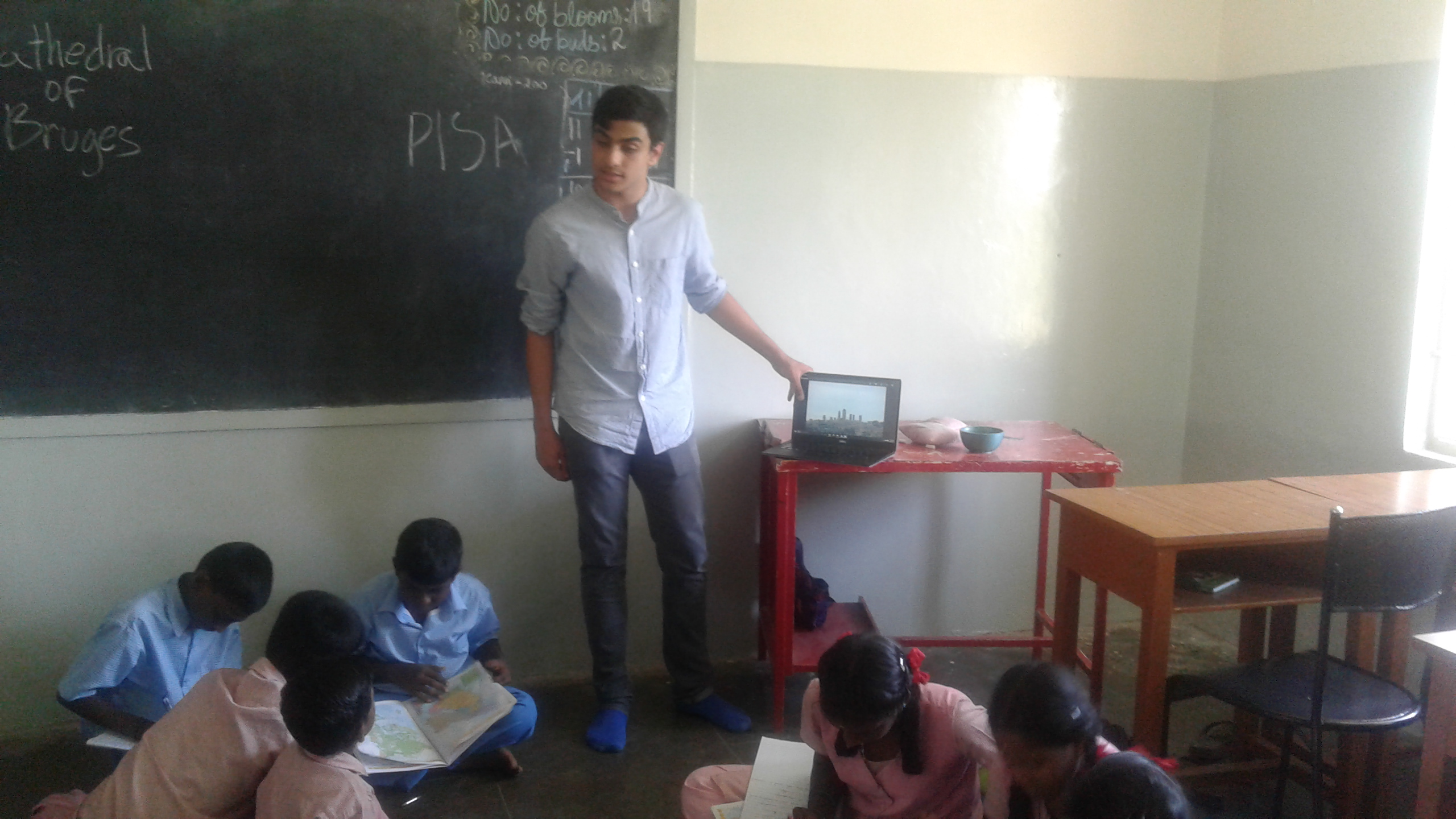 SMS Tiruneermalai children looking up the places in their Atlases.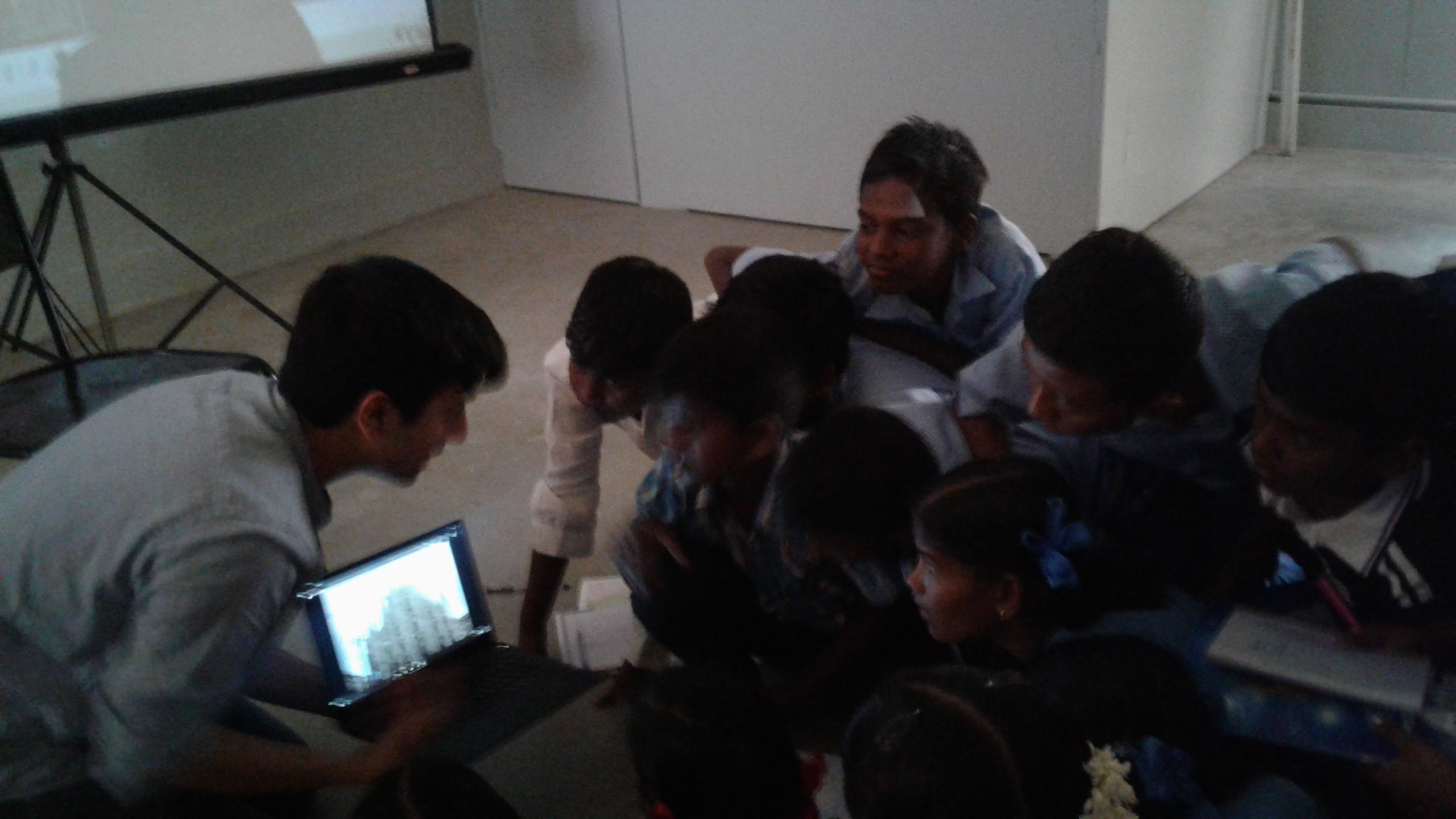 Children gaze at the skyline of New York on the screen.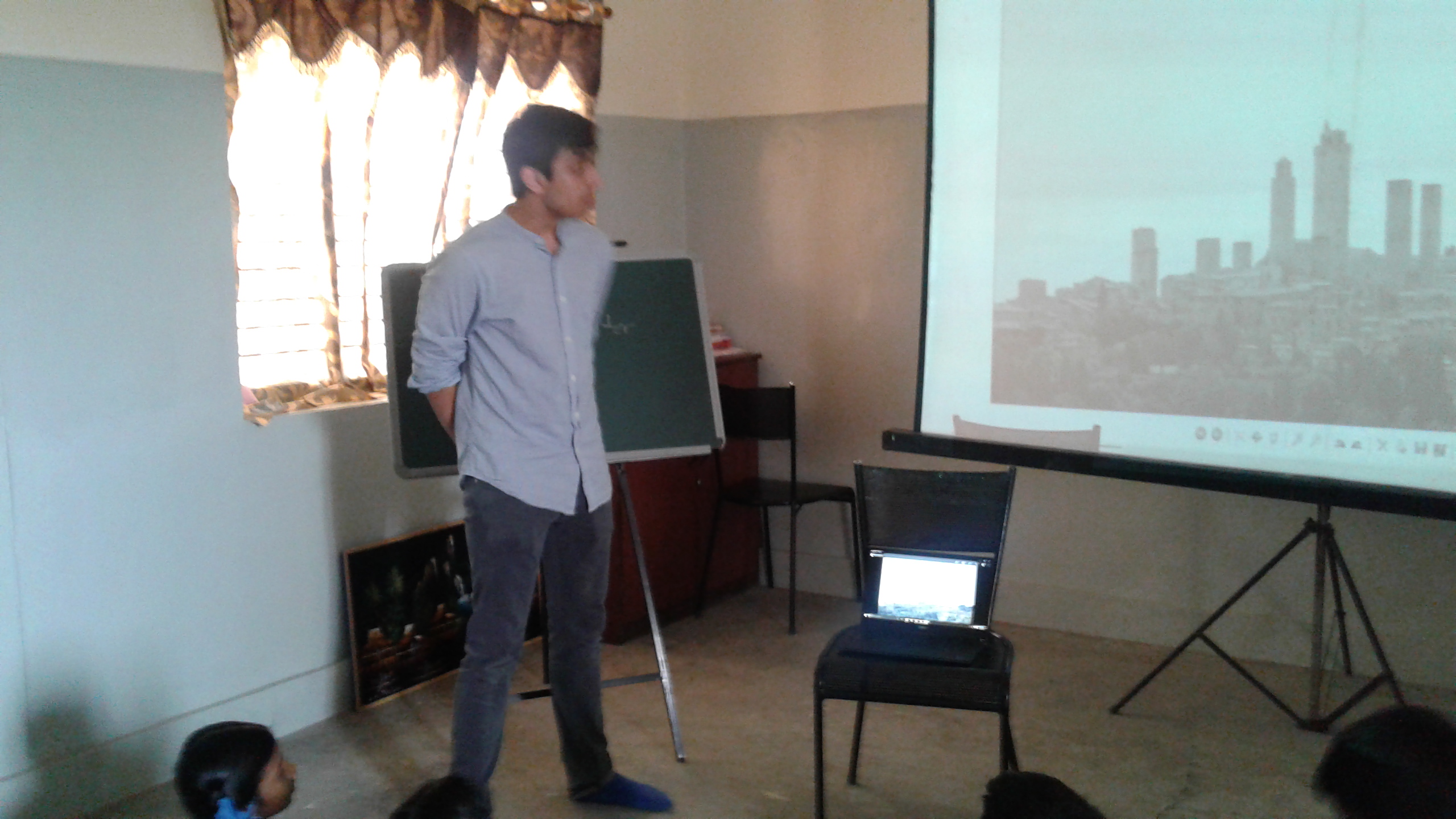 Eager children interact with Advay.