Summer Camp in Krishna District
April 25-30, 2016
Shriram Foundation as part of its Student Initiatives under Mission 100 for Krishna District schools organized 2-day Summer Camps in the last week of April, 2016 at three venues in Krishna District, Andhra Pradesh. The camp was open to children from Class 6 and above from the 25 rural low-cost schools supported by Shriram Foundation in Krishna District. The camp benefited over 700 children.
Activities
The highlight of the camp was practical science sessions conducted by Mobile Science Labs, Hyderabad. For most of the children, actually meeting a scientist was an experience they would never forget. Dr. Ratan Toorkey and Dr.Satyanand of Mobile Science Labs, scientists and academicians, proved instant heroes. Magic mirrors, chemical volcanoes, catalysts and eclipses, tests for starch and protein and all the other models and demos had students pop-eyed.
Mr. Venkata Naga Chalapathy Rao's team of Kuchipudi dancers provided the glamour quotient. Their enthusiasm and passion for their art form had even the most awkward and shy teenager swinging and swaying to their beat and music.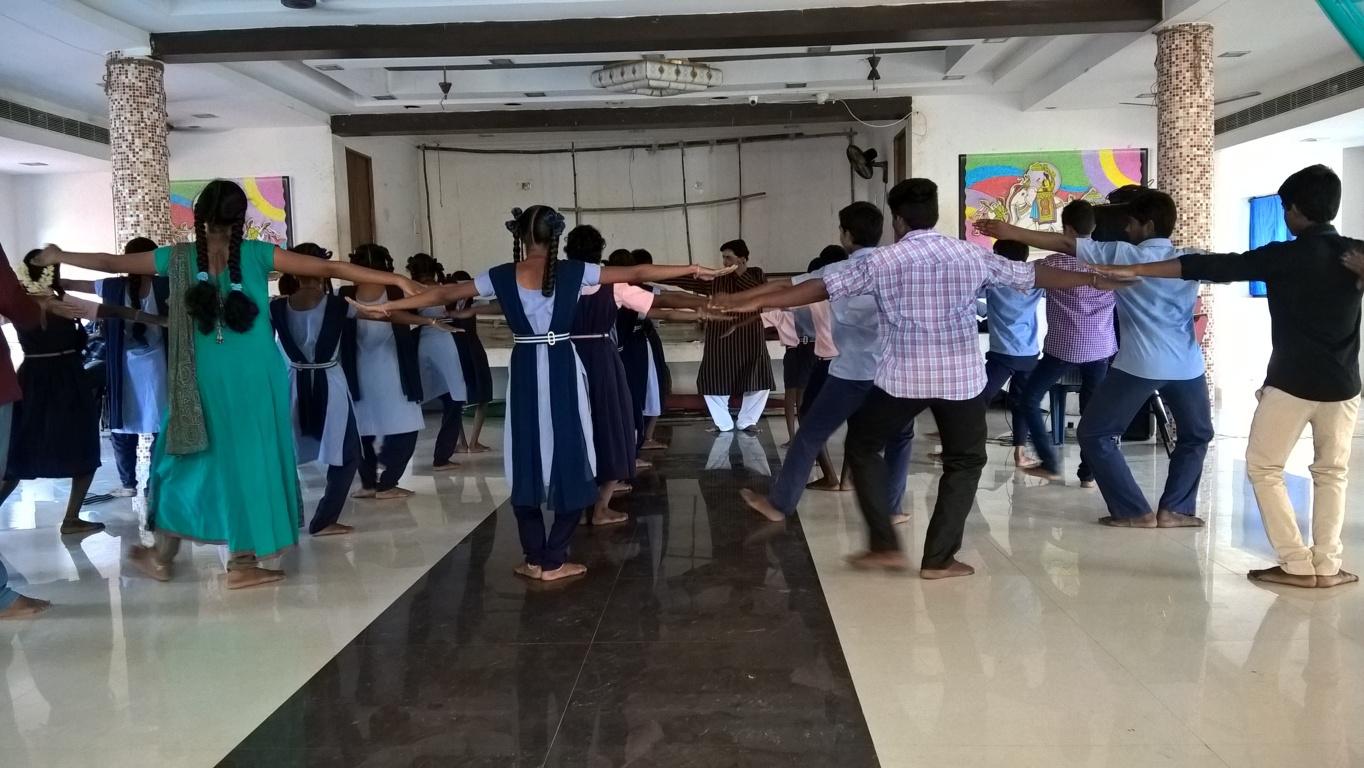 The music faculty blended rigour and gentle encouragement to get the children learning and singing three songs in two days.

The art sessions were vibrant and colourful. Children learnt to explore colour mixing and came up with their own exciting hues and shades to make their pictures vibrant. The art faculty from Chennai, unfamiliar with Telugu, found willing translators and art teachers among the Shriram Transport Finance Company volunteers who worked closely with the faculty in reaching out to the young participants.
One of the highlights of the occasion was the exemplary work put in by STFC volunteers. A large band of volunteers willingly and energetically participated in planning, organization and operationalizing the Summer Camp.